About Boerboel GB
Boerboel GB are the only UK and European officially affiliated club with the worldwide main breed registrar, The South African Boerboel Breeders Society (SABBS).
The club was originally formed by several UK breeders of the South African Boerboel.
The intention of forming Boerboel GB (BBGB) was to create a club and community for the growing and evolving Boerboel world in the UK.
Formed in 2017, we have been active on Social Media for a number of years. We have held numerous Boerboel shows during this time too.
As the only officially affiliated Boerboel Club in the UK and Europe, we follow the South African Boerboel Breeders Society (SABBS) Breed standard and adhere to its constitution and by-laws.
With the growing community it was time to expand our social media presence. Social media platforms are excellent for some of our community activity, however social media is also increasing restrictions on what breeders are allowed to post.
With the restrictions of social media becoming more and more prohibitive, we have began developing boerboelgb.com.
Boerboelgb.com will be a directory for breeders, suppliers, vendors and members alike to access the Boerboel community without the restrictions imposed on social media platforms.
For Everyone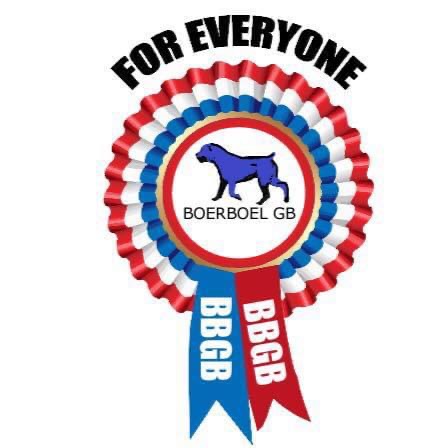 Boerboelgb.com is a community for the Boerboel world and is an inclusive community. All other club members and groups are welcome to join and participate on boerboelgb.com.
All registry and society members are welcome here and are encouraged to join our community.
As an inclusive community, we are not bound or tethered to previous clubs, politics or history. We want to be a progressive and forward thinking community and have an open door policy.
Our only restriction will be that everything is related to the Boerboel, the breed we all love.
As the Boerboel GB Club community grows we hope to grow with it and welcome feedback that we can include on our development roadmap. We are constantly developing our website to include new ideas and will be making more improvements as the community grows.