Harry's Home!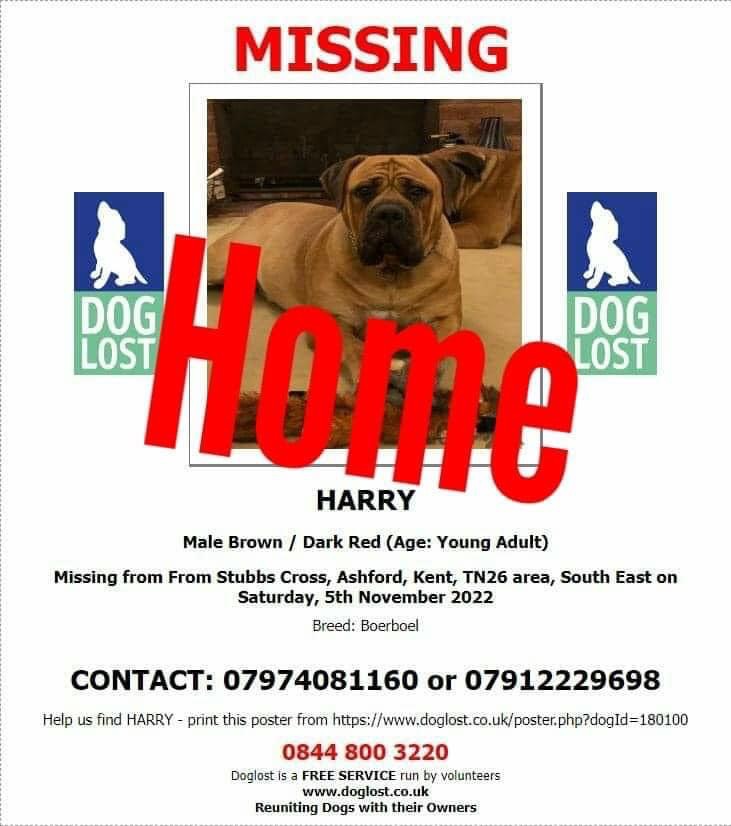 ---
We are please to report that the Boerboel, Harry, that was lost on the 5th November has been found.
He was handed in to a local vets and has been reunited with his family.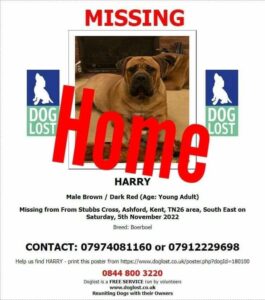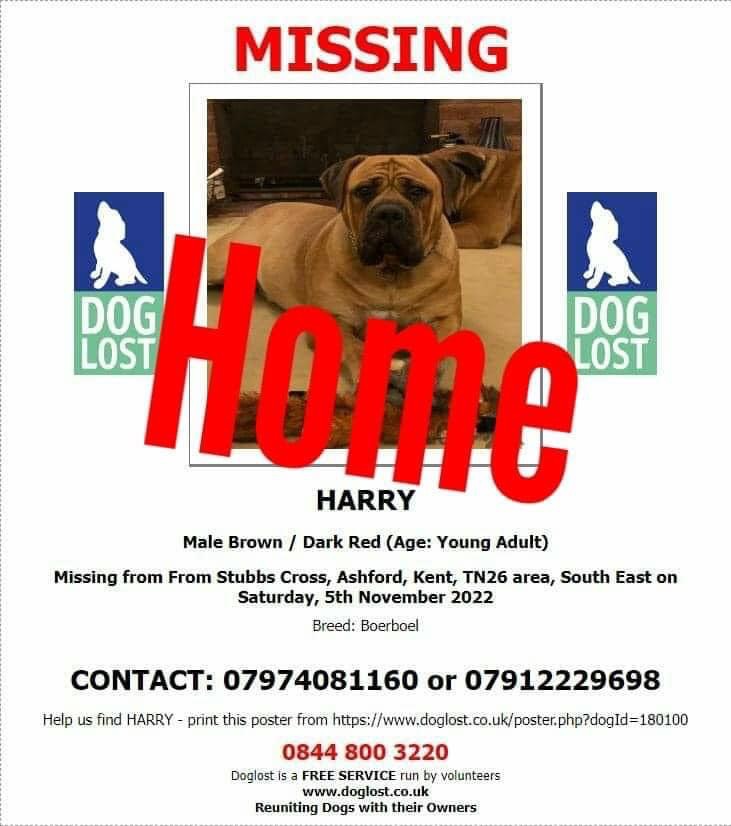 Thank you to all that shared posts and helped in getting this dog home.
For more info please contact us