Boerboel GB New Website Developments
In the second of several exciting updates this week, Boerboel GB are pleased to announce some new website developments.
As the only official SABBS affiliated Boerboel Club in the UK and Europe, we have been busy developing a platform to fully support the community and make show and appraisals run smoother.
The new members section is a one of a kind development and custom built for Boerboel GB. This gives us total flexibility for future developments and means that we can continue to grow the features that are available to the whole community.
In 2022, Boerboel GB promised change and improvements and we will always deliver!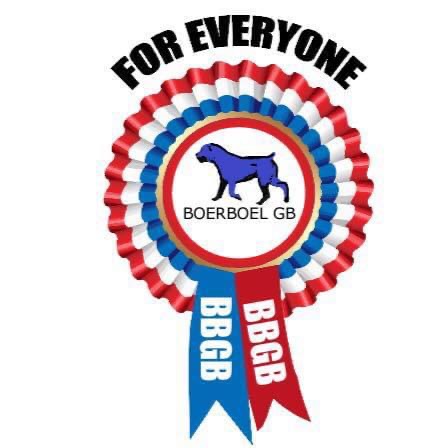 What's new?
These new developments are a totally custom built members section on the website and will form the backbone of everything Boerboel GB can provide to the community.
Manage your own account details, passwords, password resets etc…
Manage your dog's details for easy Appraisal and Show registrations etc…
Post and Manage classified adverts that you make…
Plus much, much more….
How do I access it?
As soon as we make the members section live, you will be able to login via the Boerboel GB website after you have registered to create an account. Once you have created an account you will then be able to access the site as a community member.
If you wish to join as a full member, a breeder member, supplier member or vendor member, then you will have to apply for that registration type via the user dashboard. Once you have paid any applicable fees then your account will then be upgraded.
Once your account has been upgraded to the correct type for your membership level, you will have additional functionality from the site.
When can I access it?
As we speak, the team at Boeboel GB along with existing registered users are conducting final beta testing on the Boerboel GB members section.
We are expecting that public access will be available very soon.
Do I need an account?
The main website doesn't need an account and will remain visible and available with or without logging in.
We would encourage everyone to register an account, even without registering as a paid member. A standard community member account doesn't require any payment and will allow access to be able to register for shows and appraisals.
Paid member accounts accounts will allow more access and benefits and obviously also supports the club and community with things like hosting events.
Can I help?
Absolutely!
If you want to get involved and help with testing the members area, please contact us and we will provide you with early access to help test.
If you don't want to have early access to help testing, you can still help. Once the members area is live, registering as a member will help support the club and community with things like hosting events.